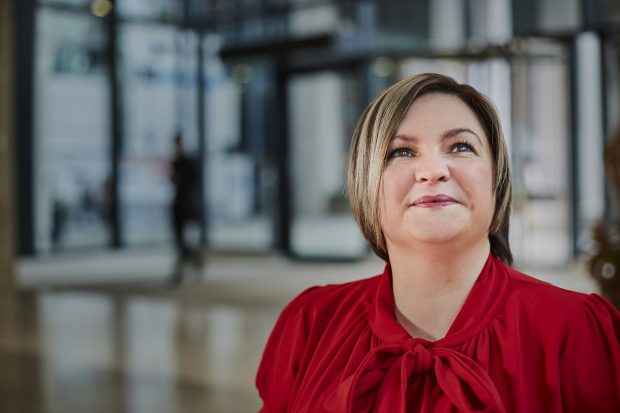 Whenever a major disruption happens, I try to think of it as an opportunity to embrace change. It reminds me of when news moved from offline to online, those that moved quickly got the head start. I recently joined the DWP Digital Engagement Events team, so when our first large-scale virtual events didn't go quite as we'd planned on day one, I rose to the challenge.
We were running 4 events across 4 dates for colleagues at the same time as supporting 6 workshops which each ran 4 times. As the first event started, we had a network issue which meant that some speakers couldn't dial in, attendees had connectivity issues and some of the events team couldn't dial into the event either.
Luckily we had backup plans in place, which included having a contact list to keep in touch with our presenters, helping speakers who had issues to join using another device and most importantly being flexible with our agenda so that we could work through the issues with little or no disruption for the audience. It was still a scary moment for the Events team though, but our teamwork got us through it.
Normally our Events team would run face-to-face events to bring together colleagues and share priorities. The need for this hasn't changed. If anything we need events of this type more than ever. In a new climate where people are working from home and social distancing it's vital that our colleagues know what our priorities are and how we are going to work together to deliver them.
Moving from face-to-face to screen-to-screen
One of the biggest learning points for the events team was that you can't take a plan for a physical event and simply run it virtually instead. It just doesn't work. You need to create a way to engage attendees remotely, while they're having to do most of their work through their screens, from their home. However, virtual events have a lot of opportunities for being inclusive and allowing people to join in regardless of whether they can travel to another location.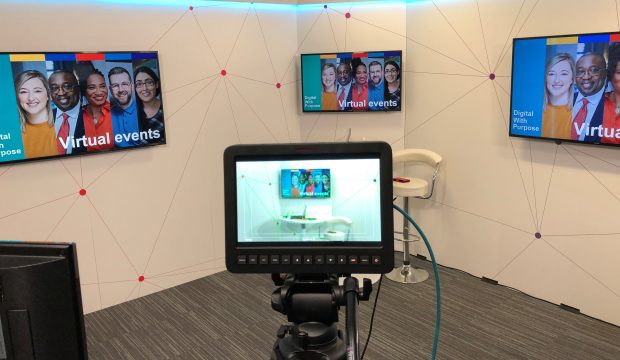 My 5 tips
Adapt your style
Virtual events are like television, whereas in-person events are more like theatre with direct feedback from the room.  So we need to adapt our style of event and how the speakers interact with the audience.  Brief speakers on how to talk into their cameras so that the audience can make eye contact with them. This will help to make it feel more personal. Speakers who can have a conversation with the audience will make the participants really feel like they are part of the event and that they have a (virtual) front row seat.
Brief your speakers
It's really important to brief your speakers so they understand that this is not the same as an in-person event. They need to understand the format of the event as well as how they can interact and engage with the audience through the camera and the online chat.
Capture attention
We found that at a virtual event, attendees' attention span is a lot shorter so we need to mix things up a bit and include the audience as much as possible. Reimagine what is possible rather than recreate what is familiar. We used branded virtual backgrounds for all speakers, so that it felt like being in the same room. We had people in the virtual chat, taking questions from the audience, asking for feedback. Virtual events must be shorter than in-person events and broken down into short segments – people are used to consuming content online in short format such as TedTalks or YouTube videos.
Build in regular breaks
The breaks in virtual events are just as important, playing music for the audience or giving them something to do like desk exercises or yoga can help make that gear change from the event so that they come back refreshed to listen and engage with the next session.
Promote and publicise
Promotion of your event is vital, creating an event intranet site where all information is available – from who will be speaking to how to register. If you can get speakers to cover in a short video what they will be talking about this provides even better engagement for attendees. The drop-out rate can be high because it's easy to just not turn up to a virtual event, and making your attendees feel like they really want to be there can help.
The benefits of hosting a virtual event
Hosting virtual events brings many benefits. There's no travel involved, no room capacity issues, less budget and, surprisingly, you can make it more personal. The online platform allows the ability to deliver your messages together and provide links to additional information or follow up actions. It's also a great way to get event feedback from attendees while the event is taking place, giving you great insight into what your audience liked and didn't like for future events.
Overall, I found this a steep learning curve but a great experience. Looking at how it went and the feedback we received we are now excitingly planning our Spring events, tweaking where needed and building on this experience.