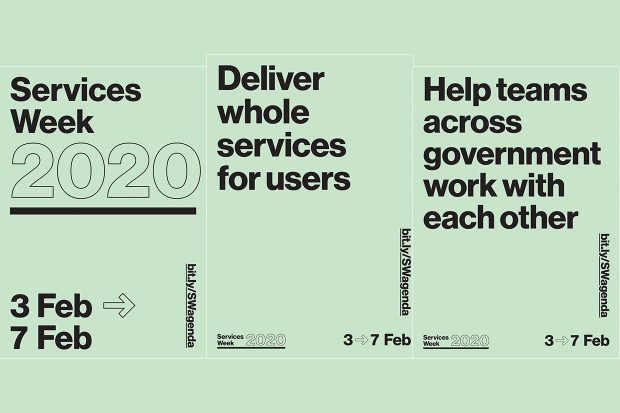 Between 3 - 7 February, Services Week - a series of cross-government events that looks at how we can work together to deliver end-to-end user-focused services - is back.
Last year, colleagues in DWP Digital put together an agenda which contained workshops, talks and training.
This year we're coming back afresh with developed thinking and more experience of designing end-to-end services.
Events in Newcastle, Leeds and Manchester
In Newcastle we've teamed up with HMRC to put together another rich agenda of case studies, workshops and training. There's been a community effort to bring in speakers from public and private sector organisations for a Service Design day being held at TusPark in Newcastle City Centre. This includes a talk from me on designing whole services, plus contributions from colleagues from across government. There will also be a range of talks and sessions on service design, user research and neurodiversity.
In addition to these, Helen Spires, a colleague from NHS Business Services, will be running the 'Introduction to Service Design' course in Gateshead.
Colleagues will be running internal learning sessions on prototyping and designing through change in our Manchester hub, and there are 6 learning and discussion sessions in our Leeds hub, on topics such as service design, service standards and more. In Blackpool, we're hosting a 'content for services' workshop on Tuesday too.
Learning from others
As the head of interaction and service design for DWP, I know that we as a Department and wider community need to continue to learn from others. So it's great to be part of a collaborative group and community.
Through the week we'll be sharing stories about our service design work on our blog. And in the near future you'll hear more about our service-led design approach and renewed thinking around designing whole services.
A big thanks to Helen Spires from NHS Business Services, Fay Cooper, Colin Oakley, Steven Borthwick, Alex Coomer and Tom Morgan from DWP, David Cornforth and Mark O'Connor from HMRC for rallying together to make Services Week what it will be in DWP.