As we've said at our recent transformation events, business transformation is about having a vision and making sure everyone is working towards it. Transforming government is no different.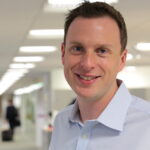 At DWP we have continued to deliver our major welfare reform agenda, but we've also been collaborating to design our 2020 Vision, and sharing it in conversations with colleagues right across the department.
Now that we have our Spending Review settlement and a clear vision for the future, our transformation efforts shift from developing the high-level design, into a strong focus on delivering our commitments for the remaining 4.5 years of this parliament.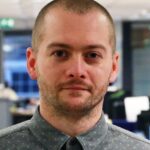 In recent years, the department has taken significant steps forward in assuring our change activities are appropriately governed, through multiple lines of defence from the Senior Responsible Owners right up to the Public Accounts Committee.
Now that we have a joined-up vision for the future, we need to deliver it. If we are to transform the department, we need to ensure our multiple change programmes take us to the 2020 Vision.
Introducing our Business Design Authority
We set up the Business Design Authority - a collaboration of senior leaders representing the whole of the organisation - to collectively own the DWP 2020 Vision and make sure that our change programmes are delivering it.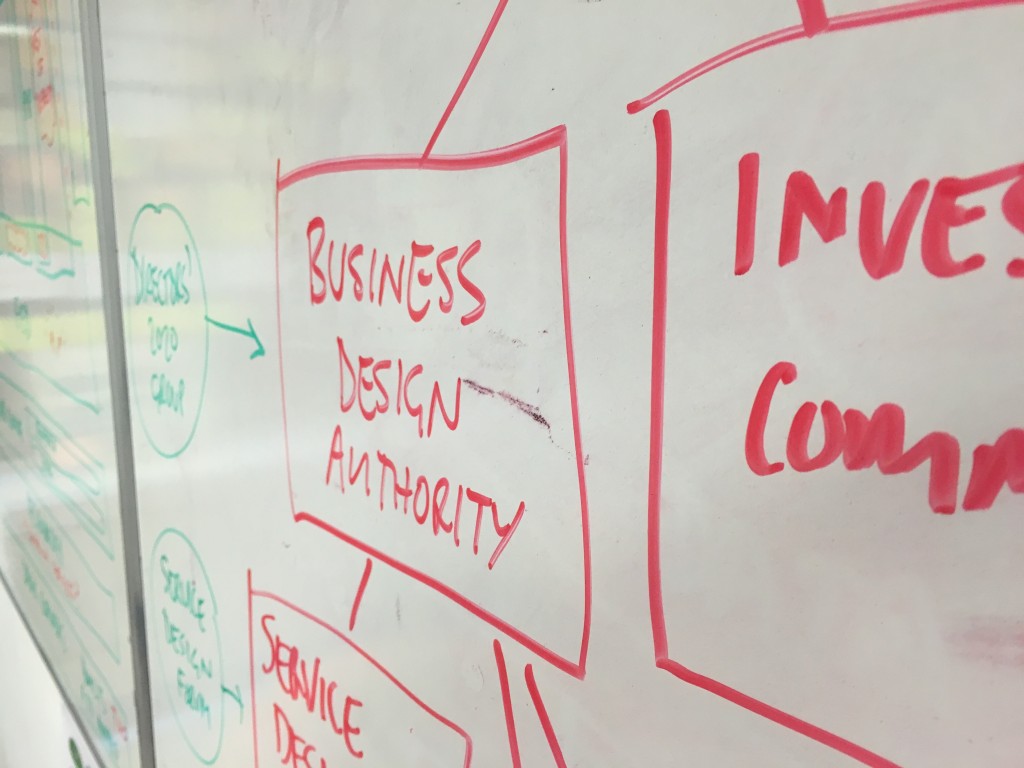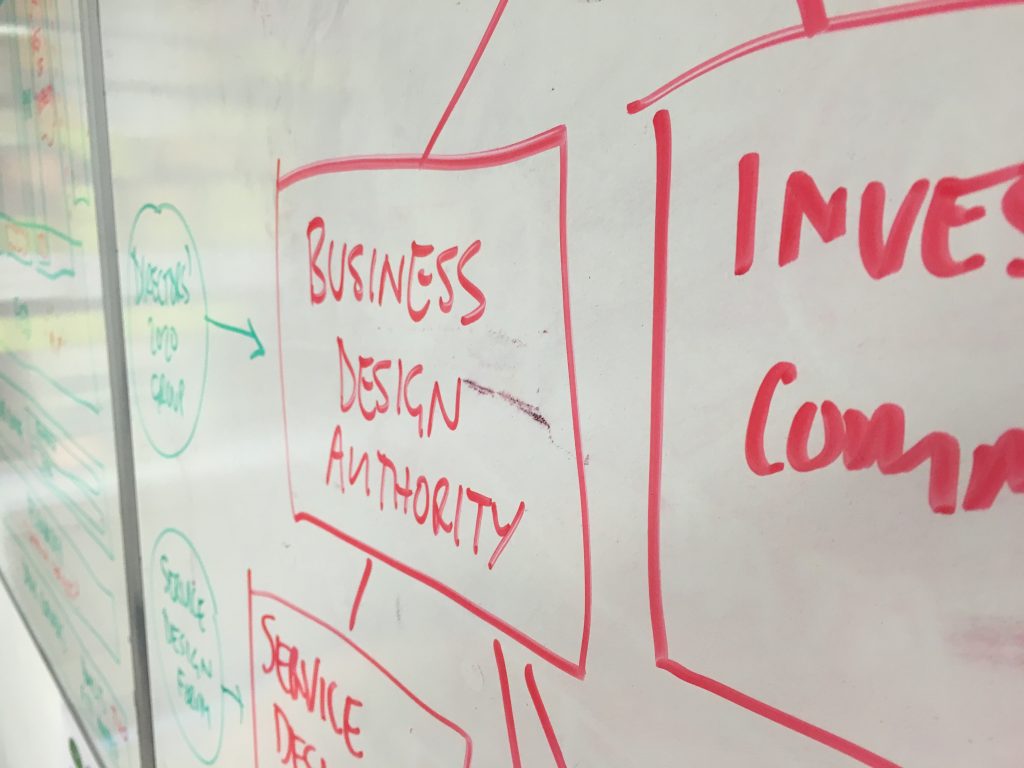 The importance of the Business Design Authority in DWP is recognised at board level as the way we assure the 'strategic fit' of our change work. Decisions taken at the Business Design Authority feed directly into the financial decisions taken by our Investment Committee.
The Business Design Authority's function is to answer two simple questions:
1: Do we have the right vision for the department?
The department's vision is described in a collection of artefacts, which we started building up last year with our Guiding Principles, and now includes our 2020 Vision picture, a Business Capability model, and much more detailed information we have produced in the Business Design community.
Together we refer to this as the Business Design pack. The aim is for this to be the minimum possible collection of documents to achieve the aim of the Business Design Authority, and we do not duplicate what we have from programmes and other departmental functions.
The Business Design Authority is the custodian of the Business Design pack and represents each of the Director General areas in approving its content.
2: Are change programmes delivering the vision?
The group ensures that the changes we are making to our business and our services, many of which were initiated years ago, are aligned to our Business Design. We want the Business Design Authority to have a collaborative style, working together and establishing strong ties with programmes.
Our major programmes each have their own Design Authorities, which come to Business Design Authority when we establish that their decisions have implications beyond the scope of their programme on the 2020 Vision.
To make sure we have the right coverage, we are not just looking at individual programmes, but we also have a forward look of other aspects we will consider, for example by themes (e.g. health and disability) and by layers in the business design (e.g. channels).
Legitimate differences, smartly resolved
There are natural tensions which arise in any transformation, which represent legitimate differences of perspective. Programmes are often under immediate pressures and very focussed on on-time delivery and ensuring continuity of service for our customers.
Taking the view from the broader transformation, there might be an opportunity for the programme to create some new business capability in a way which can later be shared with other services. We might believe, for example, that this will cost the programme more but cost the Department less overall. The programme team may feel doing so would present an increased delivery risk.
The Business Design Authority provides us with the senior board where such legitimate differences can be discussed, and consistent and enduring decisions agreed. By making the right decisions at the right time, we want to give our delivery teams the clear steers they need to remain focussed on the delivery.
Bringing it all together
The Business Design Authority is the single point at which all of our strategic fit decisions come together. This means it is the escalation route from our Service Design Forum.
It must also assure the consistency of our Technology and Organisation Design roadmaps. Naturally these functions both have senior representation on the group.
Learning by doing
Our Business Design Authority has been up and running for several months now, and is establishing itself.
We know the group will need to continue to mature over the coming months and years, as it becomes a natural part of the way we do change in the department. It is increasingly getting into the detail, and is building up a strong feeling for the right level of questions which it should consider. We are planning work with our change leaders to make sure the purpose and ways of working are clear.
We'll continue to make adjustments as we learn what works best.
Collaborate, collaborate, collaborate
In addition to using our experience from other transformations, we found that comparing our situation with other big departments at a similar stage to us helped us explain what we needed from our Business Design Authority, and make the case to set it up within DWP.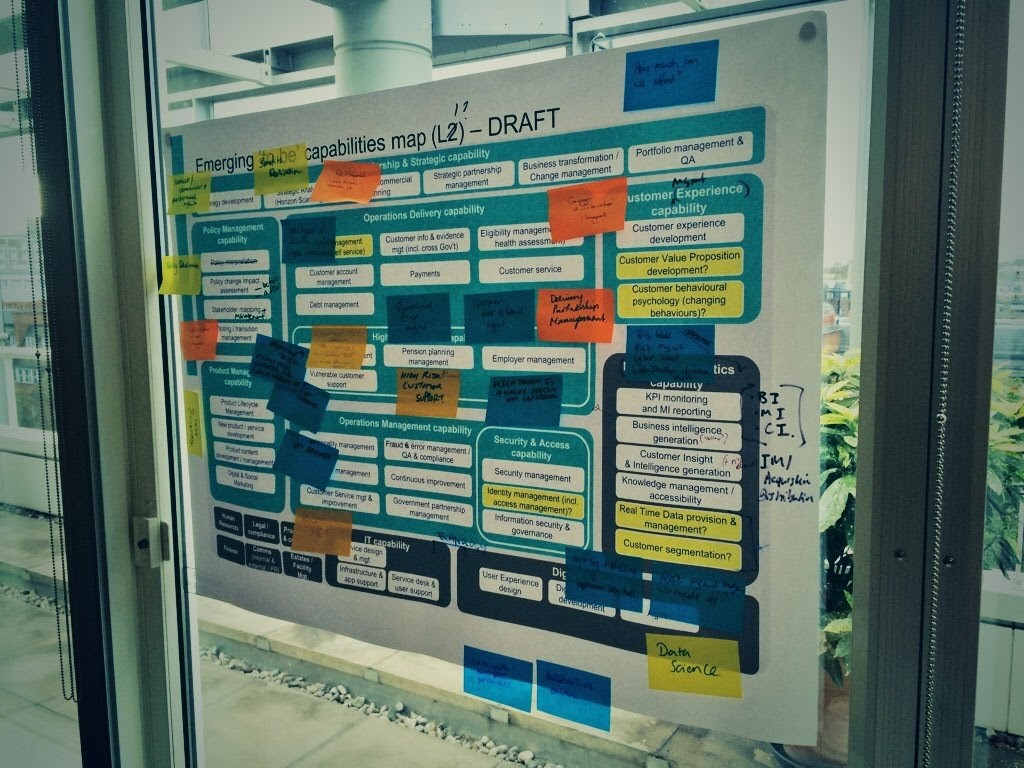 And some of us are now linking up with transformation teams in other government departments, and beyond, to pass on our experiences and help them go faster. We are learning from each other as a community of people who are solving strikingly similar problems.
Keep in touch by following Andrew @abesford and James @JamesJohnsonDWP on Twitter.