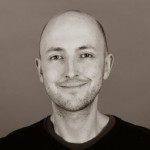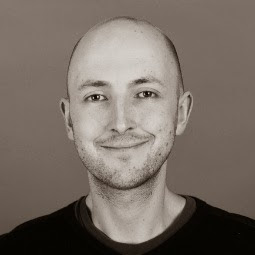 As part of our digital transformation we're looking for people to work with us in new digital design roles.
Our aim is to build DWP digital services for GOV.UK that are so good, people prefer to use them over the alternatives. To achieve this we need to design solutions that meet user needs. These roles we've created are all an essential part of this process:
While these roles aren't completely new to the department, we're now building a design team with these specialist skills. Not only will these people work separately within our different project teams, they'll also be working together. This is essential as we focus less on products and more on services that create a consistent user experience when people interact with DWP throughout their lives.
What we mean by 'user experience' and 'design'
When we talk about 'design', we're not talking about how things look. Design is the process we use to solve problems and make things work – it helps us understand and deal with the complexity of government in order to deliver services. These services should work well for the people that use them – they should meet their needs, or simply help them to get on with their lives.
We believe that 'user-centred' or 'user experience' (UX) design isn't, and shouldn't be seen as, an exclusive job role. The user experience of our services is ultimately the result of the decisions and the work of an entire team.
This is what why we're building capability through our DWP Digital Academy, equipping multi-disciplinary teams to work together to design and deliver digital services.
We can't ignore the realities of business or policy, so having digital design specialists on each of these teams helps us find solutions when we face difficult product decisions - resolving the tension between user needs and the constraints we're working with.
How we deliver services to meet user needs
We work using agile methods and try to make sure all our teams have an Interaction Designer and Content Designer working closely together with User Researchers on every project.
Interaction Designers focus on all aspects of the service that directly affect the end experience of users. They care about each of the individual interactions within a user interface, but also understand and influence how interactions shape user journeys across one or multiple channels.
Interaction Designers will work with Front End Developers – both of these roles focus on creating prototypes that enable us to regularly test our work with real users.
We also have specialist roles for Content Designers. Almost everything we design is content – from explaining benefit entitlement to writing clear and concise content that helps people use our digital services. Content Designers are as comfortable writing long-form as they are labelling individual form fields.
I briefly mentioned Front End Developers. They're also part of every project and help us build and test user journeys, working in real code as soon as possible. As well as prototyping, they work with other Developers as services progress through Alpha, and Beta, moving into more technical environments as projects progress.
Interested in joining us?
All the roles we're currently advertising will be based at one of our digital hubs in London, Leeds, or Newcastle working on a range of new and existing digital projects. Visit the individual job listings or Civil Service Jobs for more information. These roles close on January 16th.