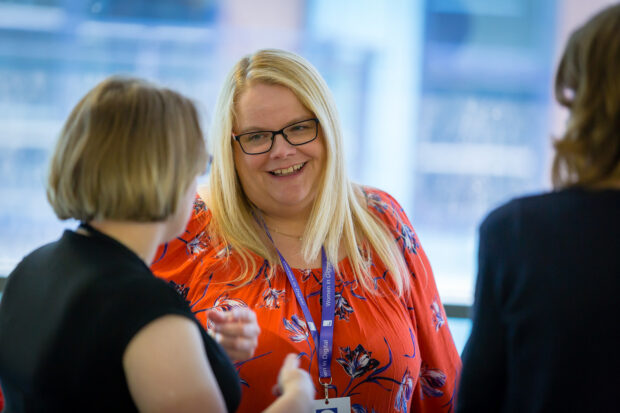 As 2018 draws to a close, this final blog post of the year looks back, reflects and celebrates the great work of our colleagues and some amazing achievements.
Happy New Year from all of us at DWP Digital.
Building multi-functional technical teams
It's been a year of up-skilling and growing our capability. We're on the UK's biggest transformation journey and we're looking for experts across multiple specialisms to join us in working on some of the biggest and most interesting digital challenges around.
Our blog posts about our roles really demonstrate what it's like to work here, from building our practice communities, for example Helping our Engineering community of practice to learn and develop, sharing views on Why data is so important in DWP Digital to what it's like Returning to work and shared parental leave and Getting hired at DWP Digital: CV tips.
Improving service availability
We've worked hard to improve our service availability and end user satisfaction every month, making it easier for colleagues to help and support some of the most disadvantaged people in society.
For example colleagues Collaborating to develop the Send your fit note service wrote this blog post to show how they engaged with Jobcentre colleagues and used user research and metrics to develop a digital service that is faster and more secure for customers.
And, One million people have used Apply and Maintain Carer's Allowance. Previously known as the Carer's Allowance Digital Service, we're continually iterating to improve our user satisfaction which has risen from 70% to now being regularly over 90%.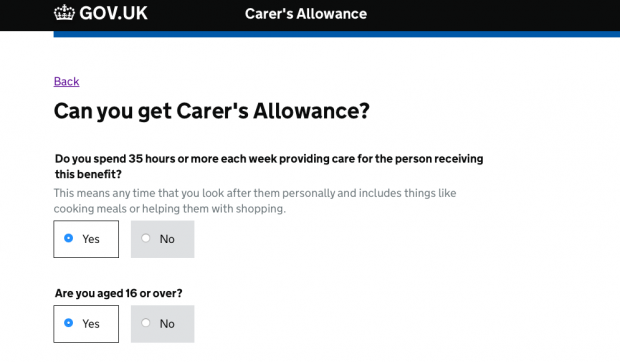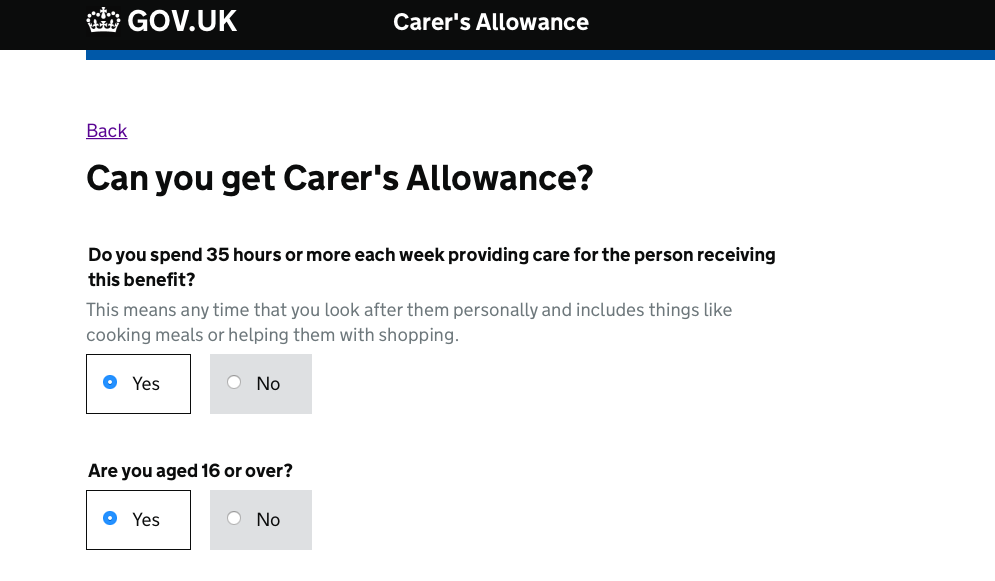 Big services, big wins
We have brought accountability for our biggest services back into the department, saving money that we can re-invest. And this work is being recognised across industry as we scooped various awards and shortlistings in 2018.
Our project 'Searchlight' won the Best Public Sector Project award in May's National Technology Awards. Being recognised at these prestigious industry awards demonstrates how far we've come in our digital transformation. Find out more about Success for Searchlight in Stephen's blog post.
In July: We won! Success at the Public Sector Paperless Awards 2018 when we were crowned winners of the Big Data Project. Yasmin blogged about our work on the data verification process for Electoral Registration. Since the service went live there have been over 32 million applications made via the online service. Colleagues in our Check your State Pension team were also shortlisted for Best Customer Experience. And, in Delivering award-winning digital services, Michael explains more about the success of the Check your State Pension service.
Reaching for the clouds
Innovation is our strength, and we're excited to have delivered one of the biggest and most challenging moves to hybrid cloud hosting in Europe. We're using public cloud-based services to support our hosting strategy in line with Government Digital Service's (GDS). In this blog post, Simon, Ryan and Jon talk about their experience of Developing cloud expertise through scenario-based learning.
Amazing events
This year our events have gone from strength to strength, building on original events in 2017: our second Women in Digital (WID) event was bigger and better, and Hack the North 2.0 attracted hackers from all over the tech industry.
At WID we focused on serious inclusion issues to raise the profile of women in digital. Presentations were delivered to a packed room, including a session from managing director of Transform for Value, Suzie Lewis who guest blogged for us about Why women need to build and actively use more networks. Watch this video from the event:
Hack the North 2.0 was a brilliant example of the inclusive DevOps culture we are fostering. Taking place in Manchester over 2 days, the event was open to people who wanted to work with us to develop solutions to help vulnerable people. We were delighted to have MongoDB on board sponsoring the event, and almost 100 like-minded members of the digital community keen to help society. In her blog post Return of the hack! Joining up support services in Manchester Rachel talked about how teams of complete strangers came together in their own time and worked really hard and selflessly to find solutions to help others.
We also led the way for LGBT* colleagues when we organised and ran OneTeamGov LGBT* in October. In her blog post, Rachel talks about bringing the cross-government LGBT* community together in a first-of-its-kind cross-government event for LGBT* champions and leads to tackle issues within the community.
Engaging our people
We're investing in our people – and it really shows. A record number of our team have been promoted as we all focus more on learning. That, along with recruitment has changed the footprint of DWP Digital, building our capability and offering real career opportunities. Our colleagues are enthusiastic, determined and passionate about what we do, resulting in the highest people engagement score for Digital or its predecessors since we began recording this information in 2012.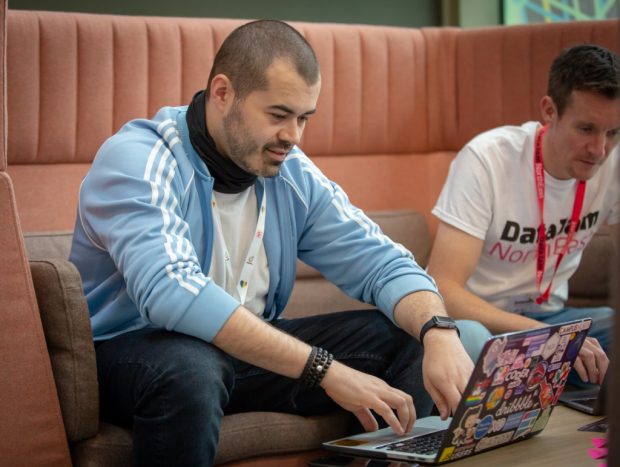 This in part, is no doubt, brought about by our inclusive ethos. Colleagues are encouraged to bring their authentic selves to work, and we continuously celebrate diversity in the workplace by recognising special dates in the diversity calendar as well as supporting minority groups.
Along with OneTeamGov LGBT*, colleagues have been engaged with a range of diversity issues and have written lots of blog posts on a number of topics to raise their profile, for example in How international women are touching my life: #PressforProgress on International Women's Day, Gender Diversity lead, Ozma, highlighted the importance of reaching gender parity. We also acknowledged the 100th anniversary of women getting the vote in Angie's blog post 100 years of women's work which took a reflective look through DWP's Research Library archives.
We recognised mental health issues with blog posts from Craig who told us I'm supporting 'Time to Talk' day 2018 and Marissa who talked about Taking action during Mental Health Awareness week. We also touched on issues related to bullying and discrimination in November when Jamie blogged about Forming a majority with the minority for Anti Bullying Week.
And, we're adopting a DevOps culture to enable us to break down traditional organisational barriers, iterate products quickly and work in an agile way to meet our users' needs to deliver outcomes. We're working hard to ensure our teams are multi-functional with real visible leadership to work out solutions together. Delivery manager Roberto blogged about Delivering team work to deliver the government transformation vision, and DevOps engineer, Rob Brooks, talked about how No two days are the same: DevOps at DWP Digital and our thriving communities of practice.
Brilliant colleagues contribute to a 'Brilliant Civil Service'
We have some truly extraordinary colleagues in DWP Digital, and we're extremely proud of them and their achievements. For example Dennis whose work to raise thousands of pounds for The Poppy Appeal was recognised by being invited to Tea with the Queen and awarded a British Empire Medal (BEM) in the Queen's Birthday Honours list.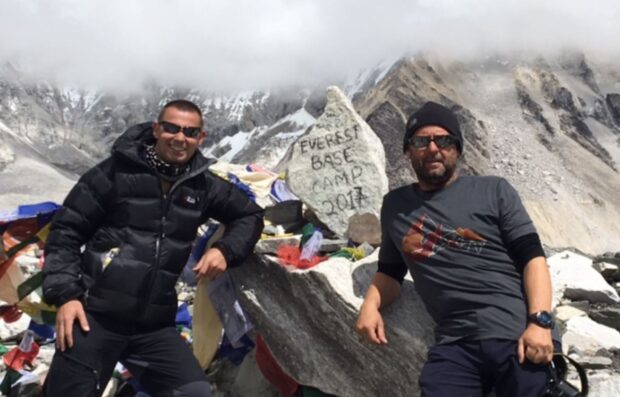 Also Chris, who will be Climbing Kilimanjaro to save lives at sea in January 2019, raising funds for Civil Service charity the RNLI. And colleagues Linda Newton and Annika Vaid, who have continued their work to inspire the future generation into digital roles by offering work experience placements to students, giving them more in-depth experience of digital, data and technology opportunities. Read more in their August blog post Attracting the future generation into DWP Digital.
Farewell Mayank
As 2018 comes to a close, we're sorry to say goodbye to our departing CDIO Mayank Prakash. After 4 years heading up DWP Digital Mayank leaves us in the capable hands of Simon McKinnon as Interim CDIO, supported by a strong and collaborative leadership team. We wish him all the best for the future. In his final blog post to colleagues Mayank said:
"It's been truly spectacular to see so many of our efforts come to fruition – you have and continue to deliver brilliant, challenging, vital work for citizens and society. I hope you are very proud of what we have achieved together."
Find out more
We are recruiting right now.
Check out what roles we currently have available by visiting our DWP Digital careers website or taking a look at our LinkedIn page.

You can find out more about what's happening in DWP Digital by subscribing to this blog and following us on Twitter @DWPDigital.