I'm Shelly Halksworth and I work on the Digital Engagement team at DWP Digital, leading on events. Earlier this month our LGBT* network, DWPride, held a joint event in Leeds with the Department of Health's network, Prism. 
The event was timed to coincide with Leeds Pride – Yorkshire's biggest celebration of LGBT* life.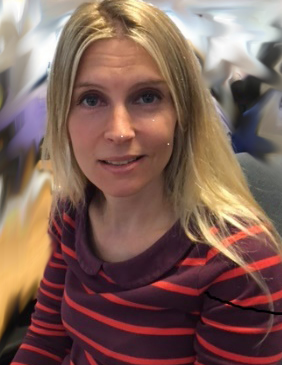 As I read through the event's objectives I was both curious and proud that DWP is promoting inclusivity through events such as this.  I was also keen to learn how I can help others who need support and increase my knowledge on diversity issues.
I was taken back to the days when I worked at a call centre in my teens, to earn some extra cash while studying. It was a very diverse group of employees, and quite a lot of my colleagues were gay. I remember us all having such a laugh, and because of this I remember it as a happy environment to work in, with no barriers.
We got each other through the day selling telephony services, which definitely wasn't my forte! The Pride event caused me to look back and reflect: were we all surrounded by the allies we needed to support each other? I only hope my friends found me approachable if they needed any support. I remember it as days filled with laughter and never a dull moment – I hope they do too.
Senior support
The event showcased what the two networks are doing to support inclusion in the workplace. It was supported by SCS colleagues from both organisations, including Dan Tanham, DWP's Deputy Director, Working Age and Universal Credit, Alex Stanhope, DWP's Digital Design Deputy Director and Sarah Parker, DH's Head of Contract Management.
There were also speakers from Stonewall, an important LGBT* rights organisation, and Leeds City Council.
Dan opened the event by expressing how amazing he feels the groups are and how delighted he was to be involved. He talked about the importance of making diversity 'culturally normal' in the workplace and 'business as usual'. Only then will we be winning and it will be time to congratulate ourselves - which I thought was so true.
Allies matter
Stonewall gave an inspiring presentation covering key topics on the importance of inclusivity in the workplace, including the purpose of the LGBT* and Allies Network group. And, how important it is for all of us, whether we are part of the LGBT* community or not, to stand up for each other and be visible allies. People perform better when they can be themselves - so allies matter!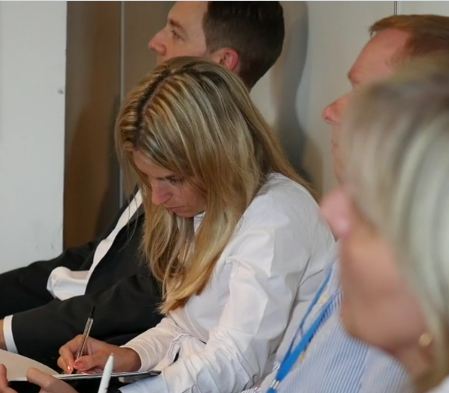 They emphasised that although we have come a long way with LGBT* rights, there is still more work to be done to embrace diversity and inclusion. For example, Stonewall's 'Unhealthy Attitudes' report, about the treatment of LGBT* people within health and social care services, is helping to drive change and all partners have committed to work on the recommendations.
Leeds City Council were invited along to share the work they've been doing to make Leeds an LGBT* friendly city. They are working in close partnership with Stonewall and have significantly increased the membership of their LGBT* network over the last two years.
I thoroughly enjoyed the event, and more importantly I learned a lot! I'm definitely going to look out for similar events to attend in the future. Have a look at this video about the Pride Event the team made.
Finally, I'd like to end on another fantastic achievement…DWPride Yorkshire and Humberside members Shelley Hardman, Portfolio and Delivery Assurance and Rachel Poole, Digital Engagement, have been shortlisted for the Championing Lesbian, Gay, Bisexual, Transgender, Intersex Inclusion Award at the 2017 Civil Service Diversity and Inclusion Awards. The overall winners will be announced on Friday 13 October 2017. Good luck Shelley and Rachel!